Hillside Cultivator Co. LLC is a licensed dealer for the Tuff-Bilt tractor.
The Tuff-Bilt is well suited for cultivation with twenty inches ground clearance and good visibility. The Tuff-Bilt is very maneuverable with a hydrostatic transmission and  84" turn radius.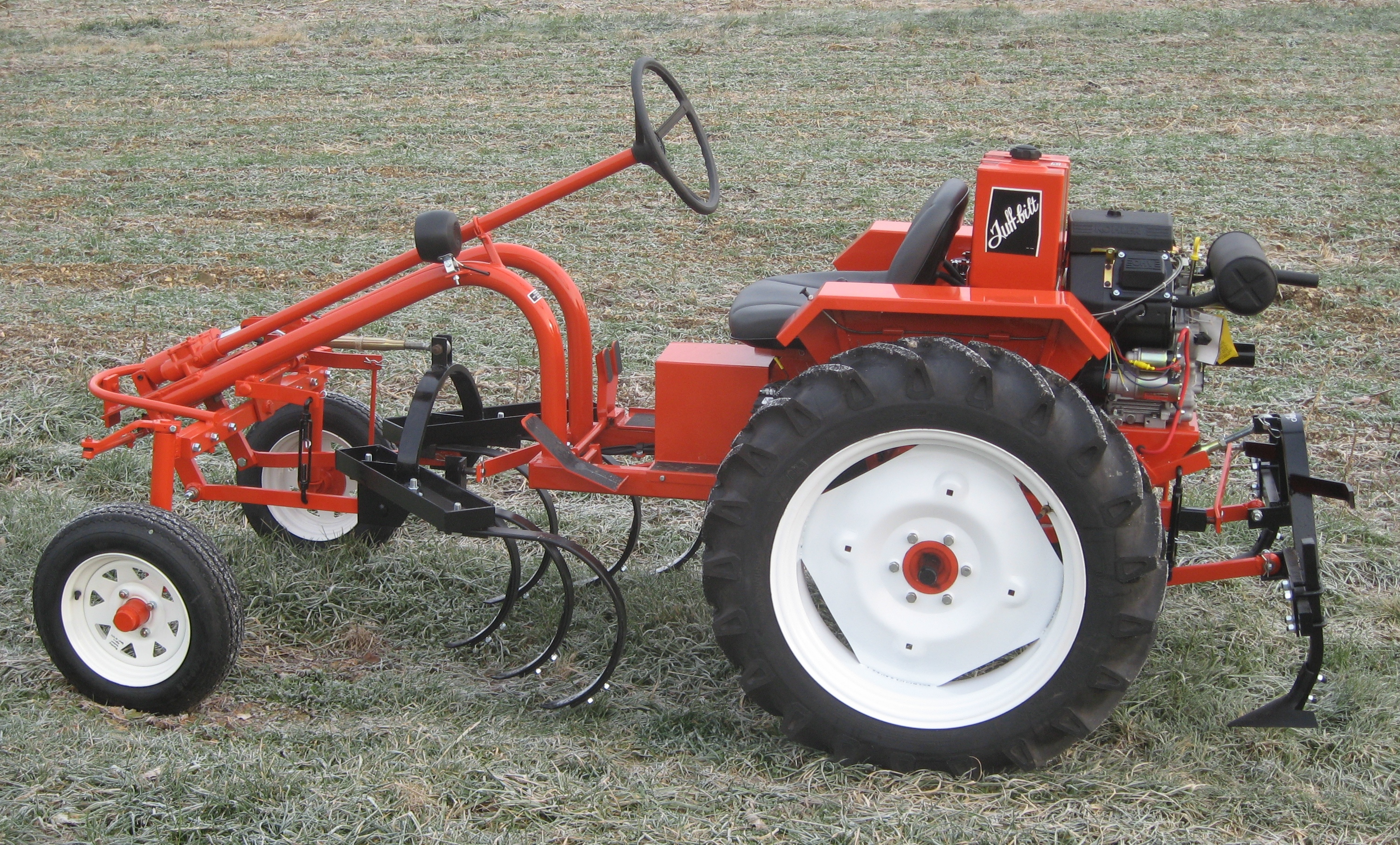 The Tuff-Bilt can be equipped with a square tube toolbar in the front. Cultivating tools including S-tines and rolling spider cultivators can be attached to the toolbar at the desired spacing.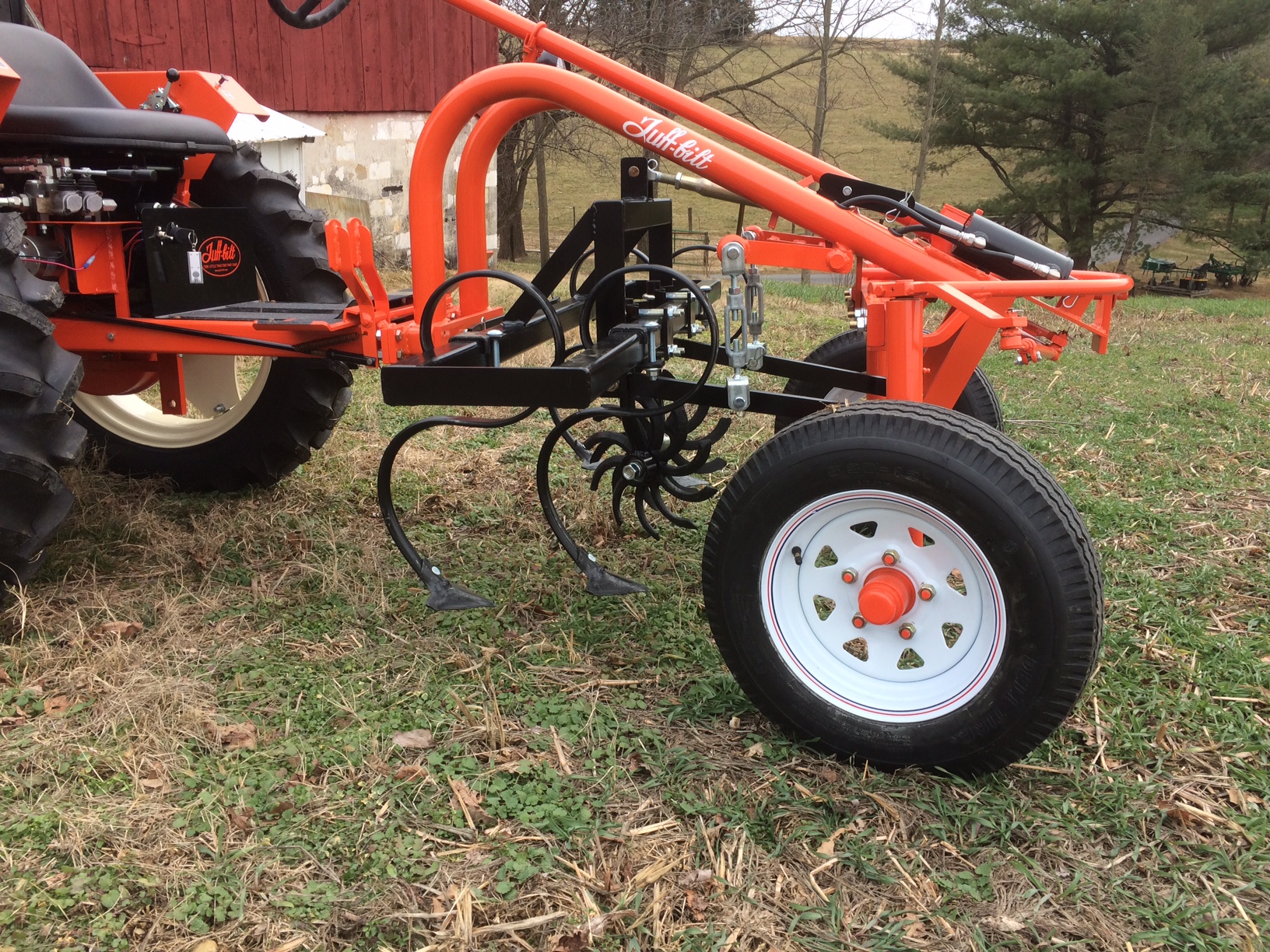 The short video clip below shows an example of using rolling spider cultivators. Rolling cultivators can be angled to move soil away from the plants or roll soil towards the plants.
Click on the link below to view a specification overview of the tractor.
Tuff Bilt Brochure by Hillside Cultivator
More information is also available at https://www.tuff-bilt.com/
© 2017 Hillside Cultivator Co. LLC