The Blueberry Cultivator is operated between the rows. It also has hydraulic width control for variations in row spacing. The spider gangs remove weeds, incorporate fertilizer, and move soil back toward the blueberry bushes. Gauge wheels control depth of cultivation on lighter soils.
Here are some pictures from a customer of the cultivator working on a blueberry farm.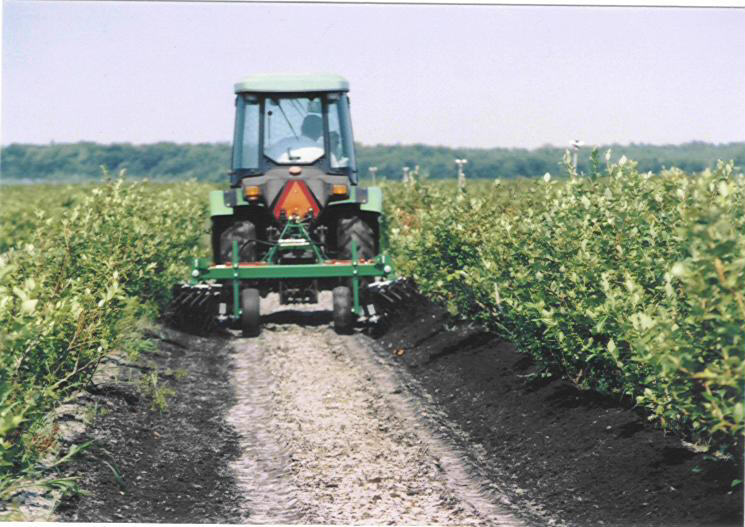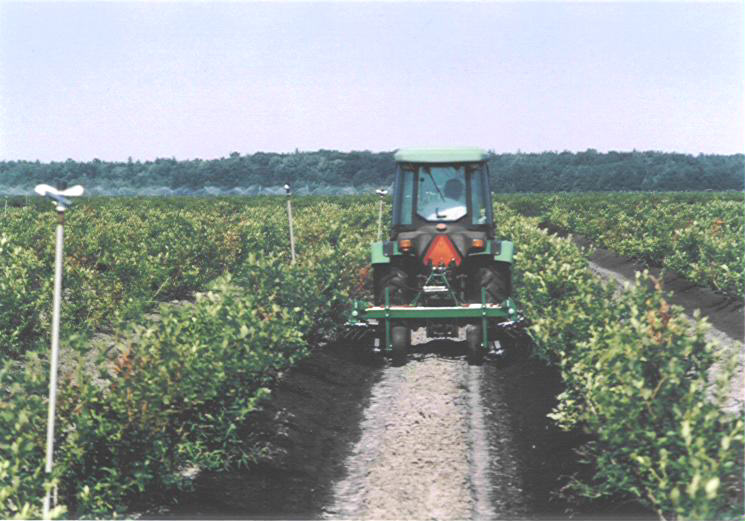 Click the link below to watch a video clip from the farm shown in the pictures and some additional applications.
Additional Applications:
The "Blueberry Cultivator" was originally designed for use in blueberries but can be used in other applications:
The frame can be setup with cultivating implements on one side and supporting gauge wheels. The one sided setup is good for crops with wide row spacing such as orchards. It is also much easier for the operator to concentrate on watching one side at a time.
OPERATORS MANUAL: Operators Manual Blueberry Model
For more information please feel free to contact us.
*U.S. Patent 6,935,435
© 2017 Hillside Cultivator Co. LLC